About Us
Taler Systems SA has been developing GNU Taler since 2016. Taler pursues the goal of digitalizing cash and
replicating the advantages of cash, but enhancing them with functionalities like built-in technical security,
payment safety, data minimization and privacy by design. Furthermore, Taler enables new online business
models, especially those based on micropayments. Taler makes payments safe and easy, fully in accordance
with regulatory requirements, AML, KYC, and CFT regulations.
Taler Systems SA was founded in 2016 and is headquartered in Luxembourg.

Founders
Christian Grothoff and Leon Schumacher

Founding Proposals
One-click private digital cash payments and tokenization

Business Location
7, Rue de Mondorf, L-5421 Erpeldange, Luxembourg

Legal Form
Société Anonyme

Future Prospects
Revolutionize payments with privacy

Core Business
Financial services
and related
Culture
Taler Systems SA is dedicated to Free Software and is one of the high priority projects at the core of the Free/Libre and Open Source Software (FLOSS) community. Thus, the company gains the interest of ambitious programmers in the field and gathers several GNU maintainers as team members. As a consequence, the company combines high-ranking competencies, programming skills, academic expertise and proven business knowledge to debut with a disruptive state-of-the-art solution that revolutionizes the payments industry.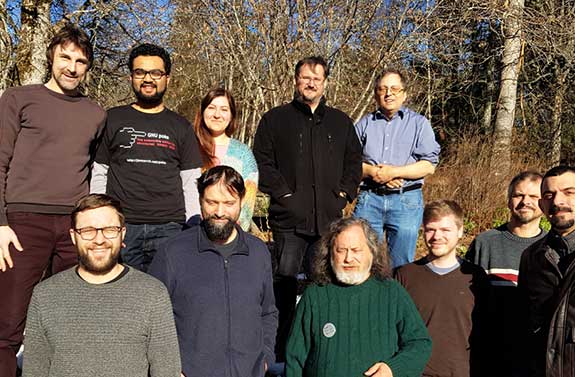 Meet The Team
Taler Systems SA has seven core team members: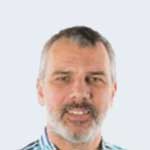 Leon Schumacher
Chairman Of The Board
Leon is a leader in the international CIO community who possesses a deep knowledge of the needs and functioning of Fortune 100 companies. Prior to co-founding Taler, Leon served as group CIO at two global companies, Mittal Steel and Novartis. Leon earned his master's in electrical engineering from ETH Zürich and his master's in management from HEC Paris. He also has a post-MBA certificate from the Kellogg School of Management at Northwestern University.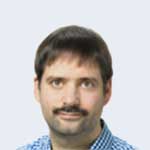 Christian Grothoff
CEO
Christian is professor for computer science at the University of Applied Sciences in Bern (Fachhochschule Bern) focusing on network security and privacy. He is an Ashoka fellow, serves on the GNU advisory board and maintains four GNU software packages. He earned his PhD in computer science from UCLA, an M.S. in computer science from Purdue University, and a Diploma in Mathematics from the University of Wuppertal.

Berna Alp
Head of Finance
Berna has dedicated her time as a volunteer to various organizations advocating for an open and free Internet with inherent privacy, as well as open and free software. She currently holds the position of chairperson for the Thunderbird Project and is a board member of the ISOC Switzerland Chapter. Professionally, Berna is an economist with over 25 years of experience in IT projects. Her career includes working as an SAP FI/CO/JVA consultant at Andersen Consulting in New York, roles in a trading company, and involvement in projects for the World Bank.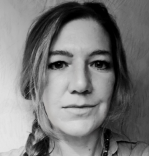 Rahel Surbeck
Head of Human Resources
Rahel gathers long-term knowledge in the fields of staff coaching, training and HR development. Our employees and team members are also benefiting from her organisational talent at Taler's frequent work retreats where she cares for us and our guests from all over the world. Rahel excels with brilliant psychological capabilities and manages our HR resources from eight nations, has responsibility for gender equality, conflict management, diversity, and internationalisation of our growing team, urging to employ more female members than is proportionate to the IT industry nowadays.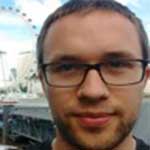 Florian Dold
CTO
Florian is a passionate programmer and researcher. Prior to co-founding Taler, he worked on GNUnet, a decentralized and privacy-preserving peer-to-peer framework. Florian earned his Master of Science from the Technical University of Munich. He obtained his PhD at Inria / Rennes 1 in this subject.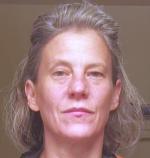 Marie Walrafen
Head of Marketing
Marie has been involved in video production, served as a parliamentary attaché and coordinated several successful international campaigns for Internet freedom and privacy. Together with her intense knowledge of networking, Marie serves as our Head of Marketing to propagate Taler's media and sales strategies to rapidly scale and make us known to businesses and publishers on an international level.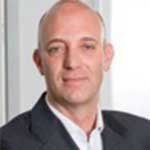 Michael Widmer
Legal & Regulatory Affairs
Michael is an entrepreneur and he brings to Taler his extensive banking and financial market experience. In his 20 years of experience in the international financial sector, he worked as a commercial lawyer, as managing director of the Eurex stock exchange and as Co-CEO of the Gutenberg Group. He received a Ph.D. in Law from the University of Zurich and an executive MBA from University of Rochester. Michael is also admitted to the Bar Association in Zurich.
Join Our Team
Taler Systems SA is always looking for skilled programmers.
Taler's code is based on Free Software and ranks as a high priority project of the Free Software Foundation (fsf.org). You will be co-working with us for a fascinating project in a compelling environment and collaborate with hackers thriving forward the freedom of the internet.
PhD position at FU Berlin for embedded GNU Taler wallet
We are seeking a PhD student to create a Taler wallet that can run on an embedded system (not smartphone or browser).
Key points:

Your PhD advisor would be Prof. Matthias Wählisch, co-founder of RiotOS. Christian Grothoff (GNU Taler maintainer) is officially a co-advisor on the project.
The position is in Berlin, you will be expected to relocate there; the initial contract will be for 3 years, however, a typical PhD in Germany is expected to take 5 years (so plan for ~5 years). The earliest possible start date would be November 1, 2022.
Your salary will be 100% TVL-13; the exact amount depends on years of experience and family status (and includes contributions to health insurance and retirement). See Summary for a "simple" calculation by experience.
Requirements:

You will write Free Software only, collaborate with the GNU Taler core team and help the GNU project.
The working language of the group is English.
You need to have a Master's degree in computer science or a related field (mathematics, embedded systems). Our ideal candidate would have a background in embedded/microcontroller programming, and networking (TCP/IP).
The main project goal is to create a Taler wallet that can run on an "embedded" system (so not a smartphone or a browser) by eliminating the current wallet's dependency on NodeJS/JavaScript and allowing it to run on platforms like RiotOS. This should then (1) improve the security of the wallet (by reducing complexity), (2) allow citizens to use Taler without a smartphone (by buying some ideally much cheaper hardware), and (3) possibly set the stage to enable Taler to be used offline.
If you are interested in this position, please contact us at jobs@taler.net or give us a call.
Full Time
Berlin, Germany
Backend Developer / Junior Backend Developer
In case of your interest in this job please send us an email to ceo@taler.net.
Full Time / Half Time
Anywhere
Backend Developer / Junior Backend Developer
In case of your interest in this job please send us an email to ceo@taler.net.
Full Time / Half Time
Luxembourg
Contact Us Today
You can get into touch with Taler Systems SA via mail or email and on the phone:

Reach Us
Send a letter to
7, Rue de Mondorf, L-5421 Erpeldange

Email Us
Get into touch with us via
one of the email contacts below

Call Us
Have a question?
Tel: +41 44 280 1200